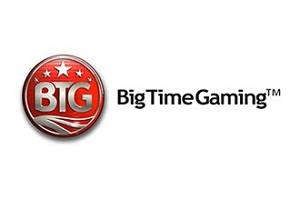 A Brief Introduction
Big Time Gaming, the boutique gambling game developer hailing from Sydney Australia, came into being in the year 2011. The software developer has been working really hard to gain a foothold in the industry which is primarily dominated by big fishes like Playtech, NetEnt, and many more. Comprising a team of competent developers, it caters to the casino market of Europe and the UK.
The team has industry professionals who draw on experience from the field they worked in. Huw McIntosh and Nik Robinson had worked for NT Media and OpenBet, while Ian Schmidt brought in his experience from Rockstar Games.
Big Time Gaming started operating under the name New Tech Media. Innovation was at the core of the business. Even though it functions as BGT in present times, it has a long rolling history. It was sold away to News Corp and merged eventually with a company known as Orbis. It came to be known as Openbet who was a partner inside the Big Time Gaming network. They have been through thick and thin to emerge as the top software and slot developer inside the industry.
The provider has affiliate programmes and licensing jurisdiction of several countries such as Gibraltar, the UK, British Columbia, and many more.
Features and Technologies
Big Time Gaming software always looks to offer quality gaming environment for the users. This is the reason they make the required updates in the system and the technologies for offering a betting environment the punters will enjoy. It keeps up with the latest market trends. Irrespective of whether you are a seasoned player or a newbie, you will find something that suits your taste. In this present age of smartphone and tablets, the slots and other games have been integrated to function on mobile devices. Thus, it is now possible to play Big Time Gaming games on mobile devices with operating systems like iOS and Android.
It develops original software, and the choices they offer will make you come back for more. The diverse range of content is sure going to take you by surprise. In case you are looking for entertainment and risk, you will definitely appreciate what this software developer has to offer.
It constantly makes new releases, and this is generally along with other companies MG, GTS, Openbet. The titles that they offer are available in different languages such as French, Russian, and Japanese and are available in several countries.
Features
The slots offered by Big Time Gaming are available with top-quality and diverse software having stunning graphics, sound, and animation;
Each of the slots come with excellent and unique themes;
Every Big Time Gaming free slots have at least one special feature which makes it stand apart from the rest. These features can be Full Reel Wilds, Multiplier, Free Spins, Bonus Games, and much more. These special features make the game interesting to play;
All games developed by them are dynamic, fast, and filled with action. It is never going to be boring. All Big Time Gaming online slots have been developed for keeping you glued to it;
The titles are supported in 20 different languages.