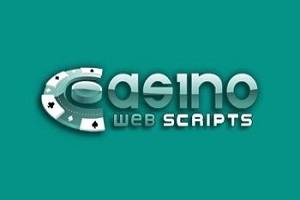 Casino Web Scripts was publicly launched in 2009 after being around and undergoing programming since 2003. Their head offices are located in Bucharest, Romania, and for the past decade, this gaming software developer has specialised in providing custom-built casinos for operators.
They, however, do not offer payment options or gambling licenses. This is one factor that has enabled them to offer providers with Casino Web Scripts casinos at a cheaper rate, increasing their popularity. The developer gives operators the option to choose the template slots they would wish to integrate into their platforms. Even better is the fact that these platforms can brand the slots with their company names instead of Casino Web Scripts development.
While it could take weeks or months to set up an online gaming platform, with Casino Web Script, this could take less than a day. Their package deal includes 24-hour delivery, live demos, and modifications on request, lifetime support, zero monthly fees, as well as customised slots.
Over the years, they have developed hundreds of online casinos, and their platform is translated into more than 30 languages and can support more than 170 Casino Web Script games. However, they have been accused of mimicking their competitors' slots, something they have highly objected.