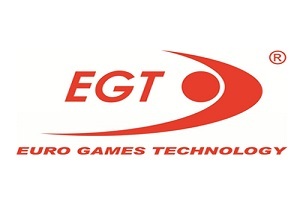 EGT Slot Review
Euro Games Technology or EGT is a Bulgaria based gaming software which came into existence in 2012. It primarily focuses on developing offline slot terminals for all land-based casinos. EGT interactive crafts modern online gaming solutions and software that power some of the top-notch casino operators.
Euro Games Technology has been around for a long time now. They have used the expertise they have garnered into developing software for online gambling sites. It is growing at a rapid pace with its constant innovation, top-class support, and consumer-centric innovation.
Each and every aspect of the products have been developed keeping the customer's requirement in mind. It is listed as the fastest growing software developer. It knows its players, and they know the titles that they offer. It represents more than 85 countries, and thus, the games are known to players all over the world. The titles that they develop have been certified in a number of countries across the world with ongoing licensing procedures which add new jurisdiction on a constant basis.
Although it is not as popular as Microgaming, Play'n Go, or NetEnt, its online presence might change, as more and more casinos start promoting the titles of the developer.
Significant Aspects of EGT
The company develops an extensive range of products which ranges from electronic game machines like video poker and slots to semi or fully electronic versions of the table game. The software developer has also produced local progressive jackpot technology that is being used in different markets. At present, this software provider is developing an extensive range of choices which you can see around the globe. Among these is the Premier Series that features a sleek design and most recently in the world of slots. This enables the machines to manage 20 top titles.
Online casino game division is handled by EGT Interactive. This is a group which is headquartered in Sofia. It functions to develop the popular titles for EGT gaming on mobile and desktop. Even though the web-based operation is small, it is making all the effort to gain a foothold in the industry.
At present, EGT is a member of different popular organizations and communities. While developing the software, the professionals infuse it with additional features to make it more appealing and creative. A player can easily recognize EGT online slots by their unique features. Moreover, it is quite easy to control the products that they have. They are certified, and the quality is confirmed through the various certifications and awards which they have received.
Unique Features of EGT Games
The portfolio is constantly updated to provide you with new titles. Hence, you are never going to get bored playing the same things;
To make it convenient for the players, the site is available in 3 different languages Spanish, English, and Bulgarian;
The company offers one-time seamless API integration which ensures hassle-free functioning;
The jackpot option has been developed to provide more thrill to the game. Irrespective of the type and design, all have been designed to comply with the concept of adding more pleasure. This will make the players come back for more;
Apart from the EGT slots, you will also be able to enjoy other titles offered by the casino such as roulette, pokies, blackjack;
You will get access to EGT free slots. These are actually the demo versions which you can try out to see if you would like to invest real money in it or hop on to some other EGT casino game;
The latest titles have been developed in HTML5. Hence, you can play it on tablets and smartphones;
It also provides players with a multiplayer option;
Each and every title has a different theme. This to ensure that the players never lose the enthusiasm to play.