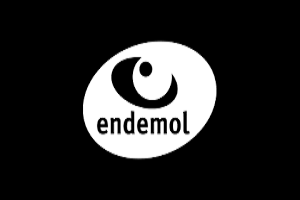 Endemol is an esteemed household name in the development of slot games with over five years' experience. This London-based firm develops its online games on television properties, in line with its original and parent studio production company located in the Netherlands. Endemol is a global leader in entertainment programming and TV productions and is proudly the most extensive TV platform in the world. Endemol Gaming is an affiliate of EndemolShine that has been specializing in the development of video slot games.
EndemolShine is renowned for the production of some of the favourite shows, including Cash Drop, Big Brother, and Deal or No Deal. The follow-up of the TV productions with slots based on the themes has made Endemol create a name for itself as a reputable video slots production company in the gambling industry. Some of the slots developed by Endemol are not based on TV productions but are from sporting activities, including football, wrestling, and fighting.
The Endemol slot games have had a resounding reception from players the world over, growing in popularity mainly due to the impact of the TV shows of which the games are based. The variety in types of the games while retaining a similar gaming plot, features, and style albeit a difference in design, theme, and gaming graphics have helped the slot machines become such a thrill to many gamers.
Endemol Slot Games
Some of the most popular slot games developed by Endemol Gaming include:
TV productions-based slots – Cash Drop, Big Brother, and Deal or No Deal, Fear Factor
Sporting based slots – Football Association (FA), Hulkamania (after the wrestling legend Hulk) and Ultimate Fighting Championship (UFC)
Endemol Gaming developers are improving on each slot game production with enhanced features and design. The developers are not looking to step down on their production line anytime soon, and gamers should expect even more thrilling and captivating games in the coming days.