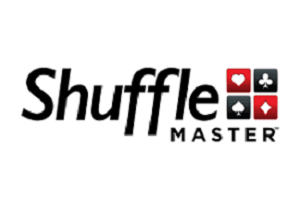 Shuffle Master originated from an idea developed by a former truck driver known as John Breeding. He founded Shuffle Master, and during this time, he had no involvement in the industry, but he spent some time playing blackjack. It was then that he realized that casinos were not conversant with card counting.
With this idea, plus his intensive reading on how card counters had a possibility of gaining an advantage over casinos, was what prompted him to decide to set out his first invention of automatic card shuffler.
Shuffle Master Overview
Over the years, the company has become a global sensation through product innovation. Their Shuffle Master licenses allow them to operate in legalized gaming platforms across the world and provides state-of-the-art products which can be divided into 5 categories:
Electronic Table Systems – which provide e-table game configurations;
Electronic Gaming Machines – these are video slot machines;
iGaming – online versions of SHFL's tables, mobile applications, and social gaming;
Proprietary Table Games – include live games, progressives with jackpots, and side bets;
Utility products – which features roulette chip sorters and automatic card shufflers.